Musikrichtung:
Reggae-Electro-Techno-Hip-Hop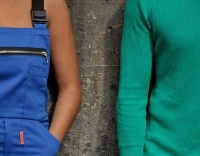 THE BROOTS
Strange Reggae - Dirty Beat
Hello,
The Broots are looking for concert dates for 2016, and would be delighted to participate in the next edition of the Bochum Total Festival.
The group puts up a festive and brand new show that combines electro-techno beats with reggae keyboards and guitars. Add their committed vocals to ragga-hip-hop flows in a dancefloor-roots decorum, and listen to the resulting fascinating groove.
Links to the music :
mx3 : http://mx3.ch/thebroots
Presentation video : http://mx3.ch/videos/5487
Facebook : https://www.facebook.com/thebroots
Our last video clip :
https://www.youtube.com/watch?v=ZgA-VqY9vIk&feature=share
Activities & Concerts 2015
28 March : Selected for the Clinic Urban demo-tape m4music
21 June : Selected for the Kompil Top Trock 2015/2
27 June : Tremplin VSR, Chat Noir, Carouge
4 July : Festival du Gibloux, Fribourg
10 July : Fête de la Cité, scène du Great Escape, Lausanne
1st August : Bucheron 25, Berne
8 August : Herbignac, France
29 August : Solar Sound System à Sévelin, Lausanne
10 September : Chauderon 18, Lausanne
11 October : Refuge-R, cinéma Oblò, Lausanne
24 October : La Bille, La Sarraz
28 October : Centre Fries, Fribourg
1er November : Collaboration and production with the producer Yann Rouiller, Zürich
5 November : Metropop, ouverture, Lausanne
3 December : Zélig, Lausanne
We hope to have interested you in our show, and can be contacted anytime for further information.
All the best,
The Broots
Jasmine & Manou
Das Wetter bei Bochum Total
... wird vom Rewirpower-Portal gemacht! Hier gibts den aktuellsten Bericht für Bochum Total
>

wetter-Rewirpower