Musikrichtung:
Alt-Indie-Rock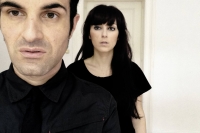 Hi there :)
I'm Mimmi, drums and voice of I-Taki Maki, Alt-indie duo from Italy, living in Berlin since a year.
We're playing all around Berlin and surroundings, in lots of beautiful venues and we discovered your Festival thanks to some guys from Bochum that organized a nice event where we played last week end. We really enjoyed the city and the mood of the people… they talked a lot of your beautiful event so we became curious and we visited your website and wow! It seems great, we'd like to play in one of your stages!
This is something about us and our music:
LIVE VIDEO BY THE OPEN STAGE BERLIN
https://www.youtube.com/watch?v=x2xMDBTapQ0
OFFICIAL WEBSITE
www.itakimaki.com
FB FANPAGE
https://www.facebook.com/itakimaki/
LAST ALBUM & ALBUM TEASER
https://www.youtube.com/watch?v=RXKLMCj0fX0
https://play.spotify.com/album/73dm2KvojBs9CwNwOpynU0
Thank you!
Best
Mimmi
I-Taki Maki
Das Wetter bei Bochum Total
... wird vom Rewirpower-Portal gemacht! Hier gibts den aktuellsten Bericht für Bochum Total
>

wetter-Rewirpower